SCARFLOG
A lightning fast tracking app that doesn't get in your way
Track anything. You're in control.
Get on the App Store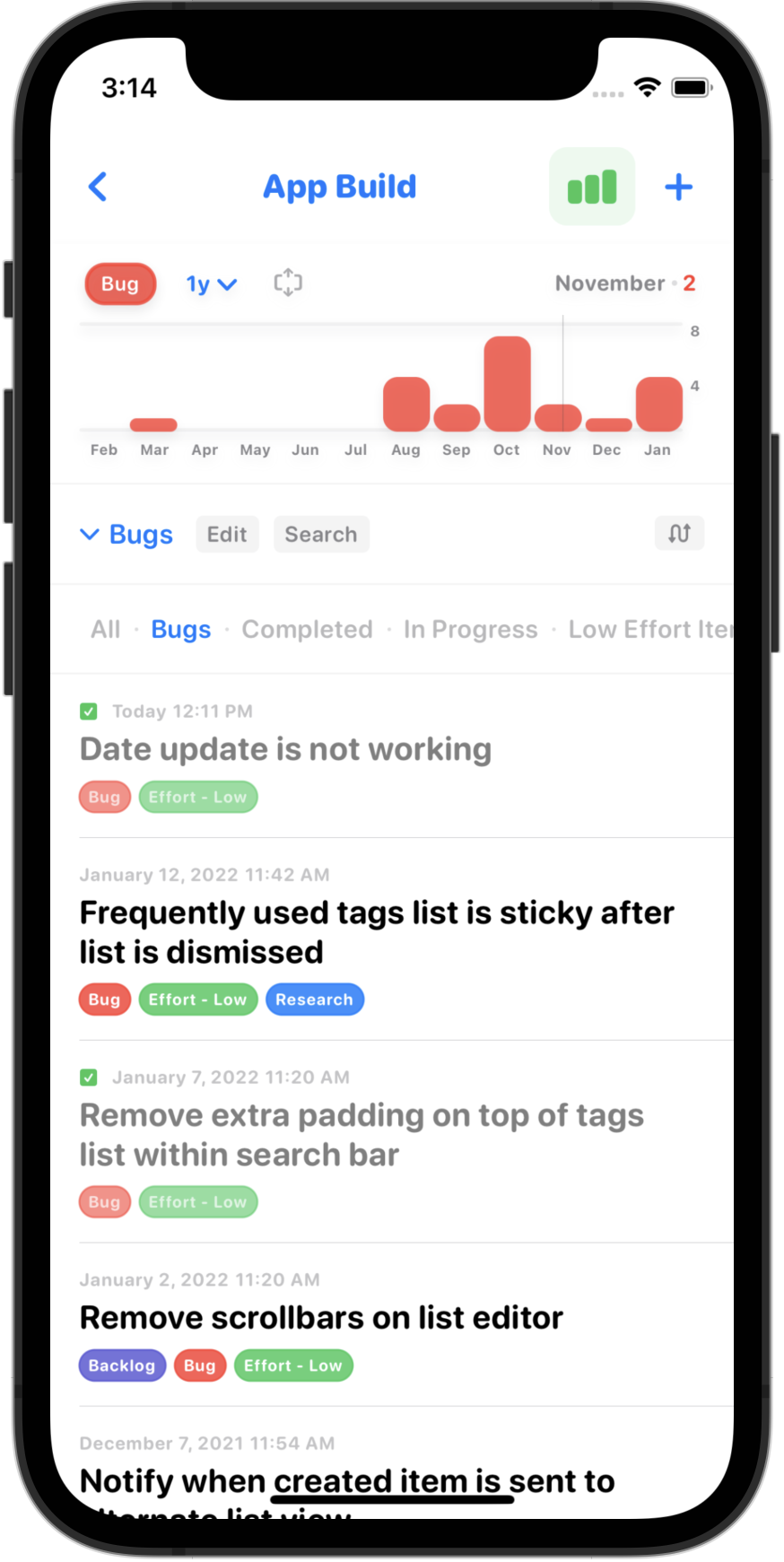 You'll love ScarfLog
ScarfLog is built for those who are serious about staying organized.
Simple Charts
Tag charts let you see and act on trends. Select a 7 day, 30 day, 6 or 12 month lookback period. The list remembers which tag chart to display next time you view the list.
List Views
Imagine you are tracking a list of daily meals, but you want to have a list for "Healthy" and a list for "Unhealthy". List Views allow you to do this by saving a given filter and giving you the freedom to quickly toggle without creating extra lists.
Comments
Add more detail to your tracked items by including your own commentary.
Sync
ScarfLog automatically and securely backs-up your data using the signed-in iCloud account. If you switch devices, we have you covered - just login using the same iCloud account and your data will automatically refresh.